White Bush Potato by Lorna Fencer Napurrula

AUD 4400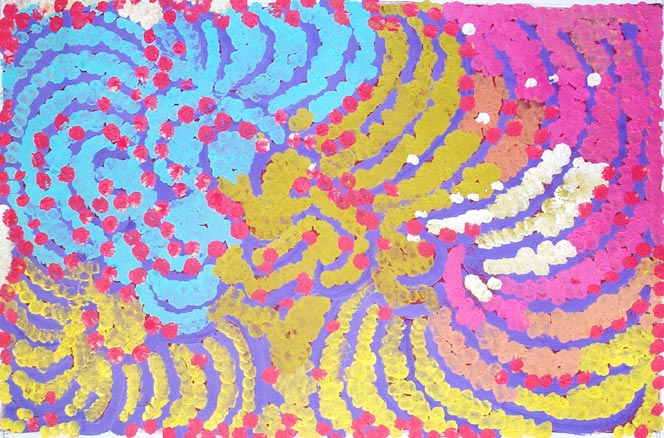 Dimensions

80 cm x 52 cm

Medium

Acrylic on canvas

Code

LNF123
Bush Potato
The bush potato is one of the staple root foods of the Warlpiri and other desert people. Collected largely by women, it grows in defined areas, regenerating itself through seeds and division of subterranean tubers.
---
Other Works by Lorna Fencer Napurrula
---
© 21 First Street 2000 - 2023
All images on the 21 First Street website are the property of the Artist and 21 First Street.
Please contact us if you would like to use any images.