Billabong Dreaming by Rodney King

AUD 2500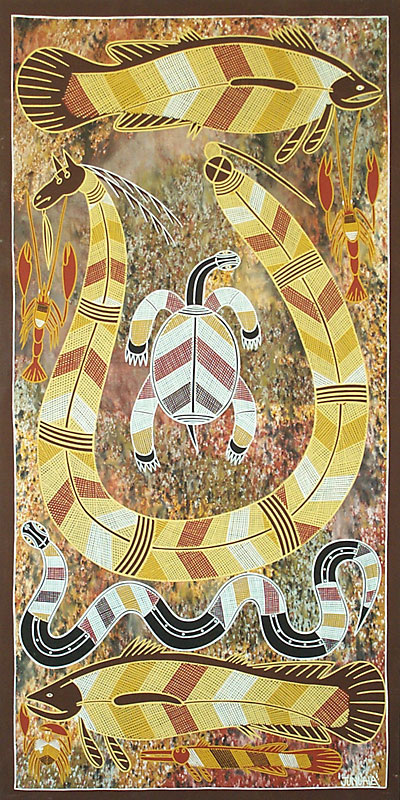 Dimensions

57 cm x 118 cm

Medium

Acrylic on linen

Code

RKJ005
Billabong Dreaming
In a billabong, all animals are part of a foodchain and are dependent on each other for survival. 'Billabong Dreaming' is about the inter-relationship between these different organisms and how this contributes to the natural way of life in the water.
---
© 21 First Street 2000 - 2021
All images on the 21 First Street website are the property of the Artist and 21 First Street.
Permission to use images from the website may be obtained from info@21FirstSt.com.